Private Tennis Lessons & Rates
We offer private and squad tennis lessons for adults and children throughout Sydney's Eastern Suburbs. All our staff are highly motivated in providing a superior coaching service to all our clients. We cater for beginner, intermediate, advanced or competition and tournament standard players. Lessons can be arranged on an individual or shared basis. Private lessons are for those whom need that extra attention to detail. Whether it's technical, tactical or the need to be pushed a little harder, a private lesson caters to the individual needs of the person, whatever that may be. Beginner or advanced our coaching staff will make the process of improving your game an enjoyable experience.
Learning the game of tennis has so many advantages. Improve your level of fitness, fun and social game and a new skill that will stay with you for years. Our coaches are qualified with the most recent teaching methods from Tennis Australia in improving stroke techniques, fitness and game strategy. There are many options when it comes to coaching. For specific and personalised coaching private lessons are the most effective and advanced way how to learn the game of tennis. All players must develop their fundamental skills steadily to provide them with a solid base as they develop in the sport.
If you are a beginner, intermediate or advanced player looking to improve your game, we can help you build solid, reliable strokes with a emphasis on fundamental technique. We will help you to develop an understanding of the game, strokes and footwork for consistency then the power, spin and tactical knowledge to improve your competitive game.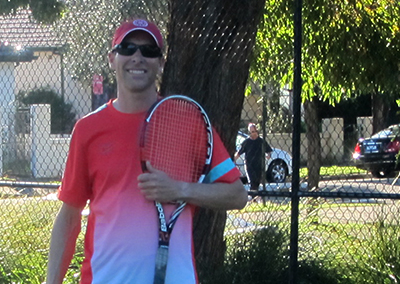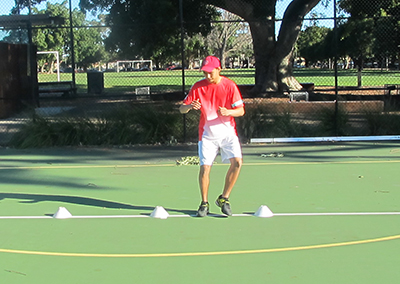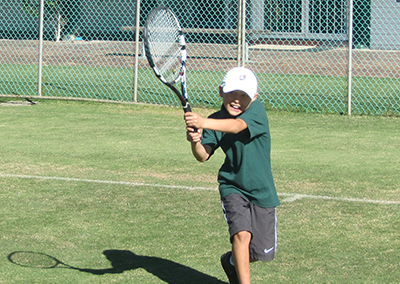 All lessons can be also be purchased at a single rate or in "blocks" of 11 lessons for the price of 10 saving you 10% by paying up front. All blocks are to be paid for before the first lesson takes place to take advantage of this great offer.
| | | | | | | | |
| --- | --- | --- | --- | --- | --- | --- | --- |
| Rates | 1 or 2 players | 3 players | 4 players | Rates | 1 or 2 players | 3 players | 4 players |
| 1/2 hour | $45- | $60 | $70 | 1/2 hour block | $450 | $600 | $700 |
| 1 hour | $85 | $90 | $100 | 1 hour block | $850 | $900 | $1000 |

Rates apply from Jan 1, 2013
Terms & Conditions
Lesson Rates
All rates are charged according to the current Private Tennis Lesson Rates.
Lesson Payments
All lessons should be paid in person or direct credit on the day of the class or prior to the lesson.
Cancellations
Cancellation or failure to a attend lesson. Cancellations can only be made with the coach via phone or in person, not email please. Cancellations made prior to 8pm the day before the lesson will not be charged. All other cancellations or failure to attend the lesson are charged the full Lesson Rate.

Weather Issues
Lessons are not cancelled for any weather reason other than rain.
Contact the coach 1/2hr prior to your lesson time if in doubt about a "wash out". All lesson cancellations due to "wash out" are not charged.
Shared Lessons
Customers can share a Private Lesson but One Customer must take 100% responsibility for that Lesson Booking. The person making that Lesson Booking accepts the responsibility for that lesson including these Terms & Conditions.